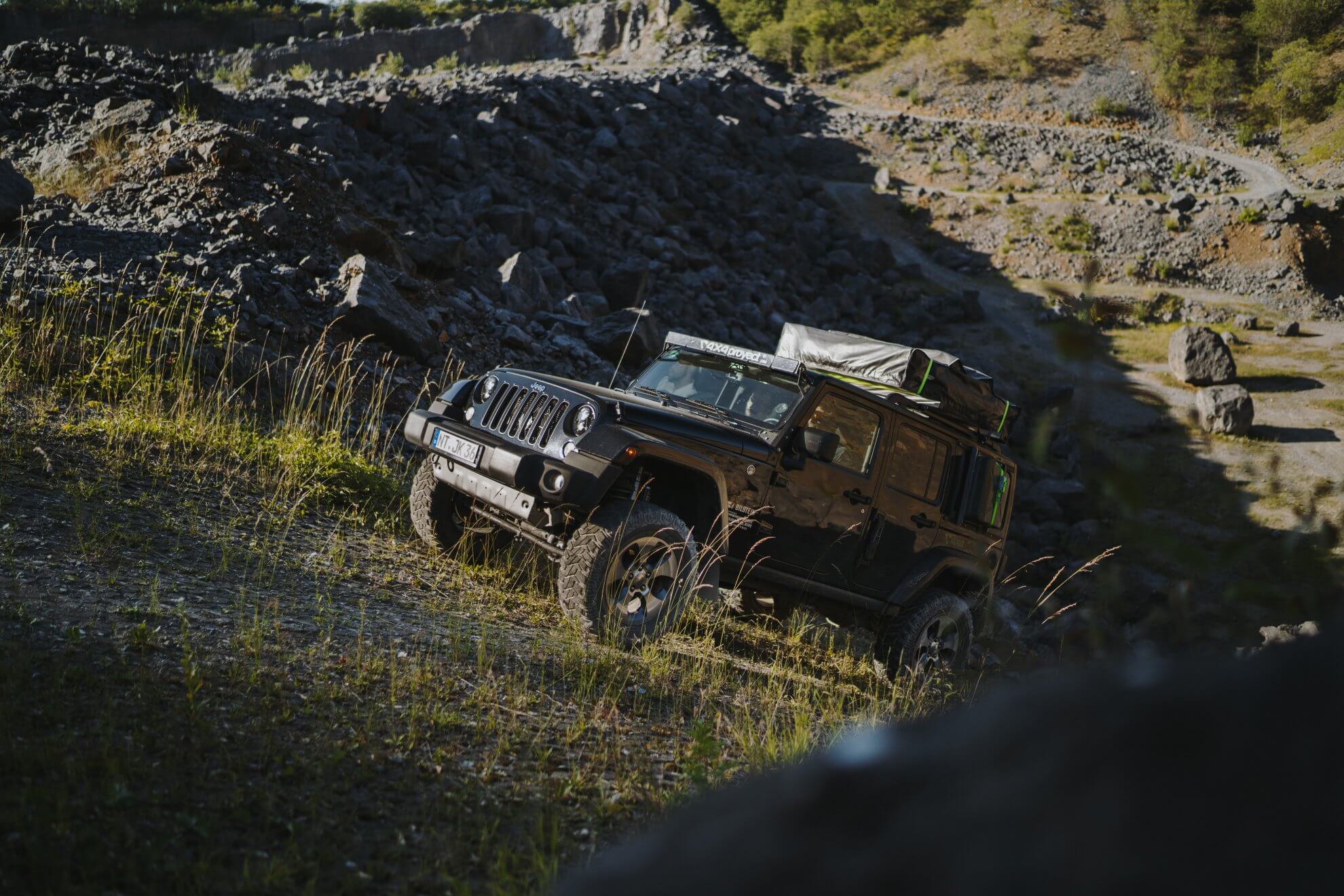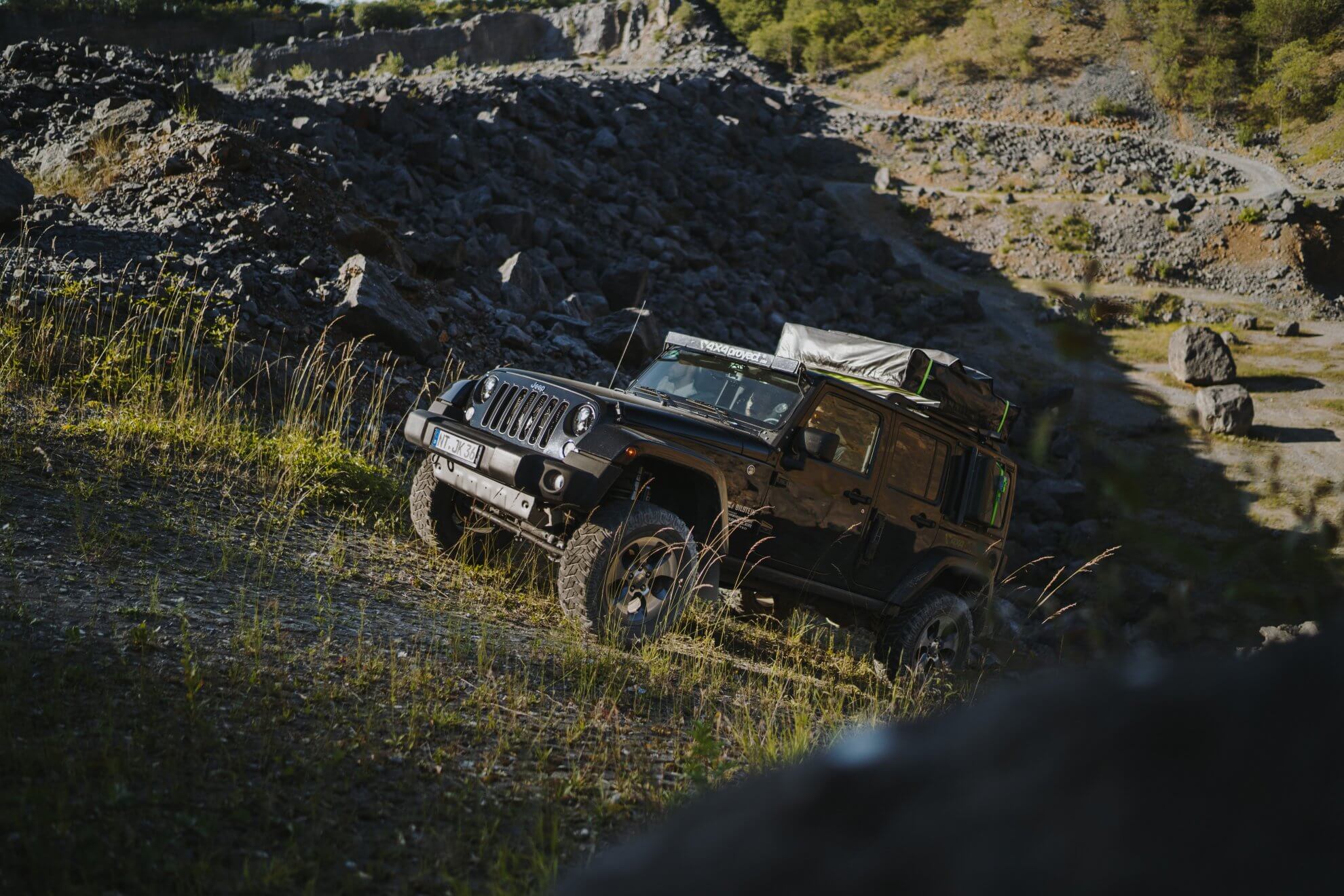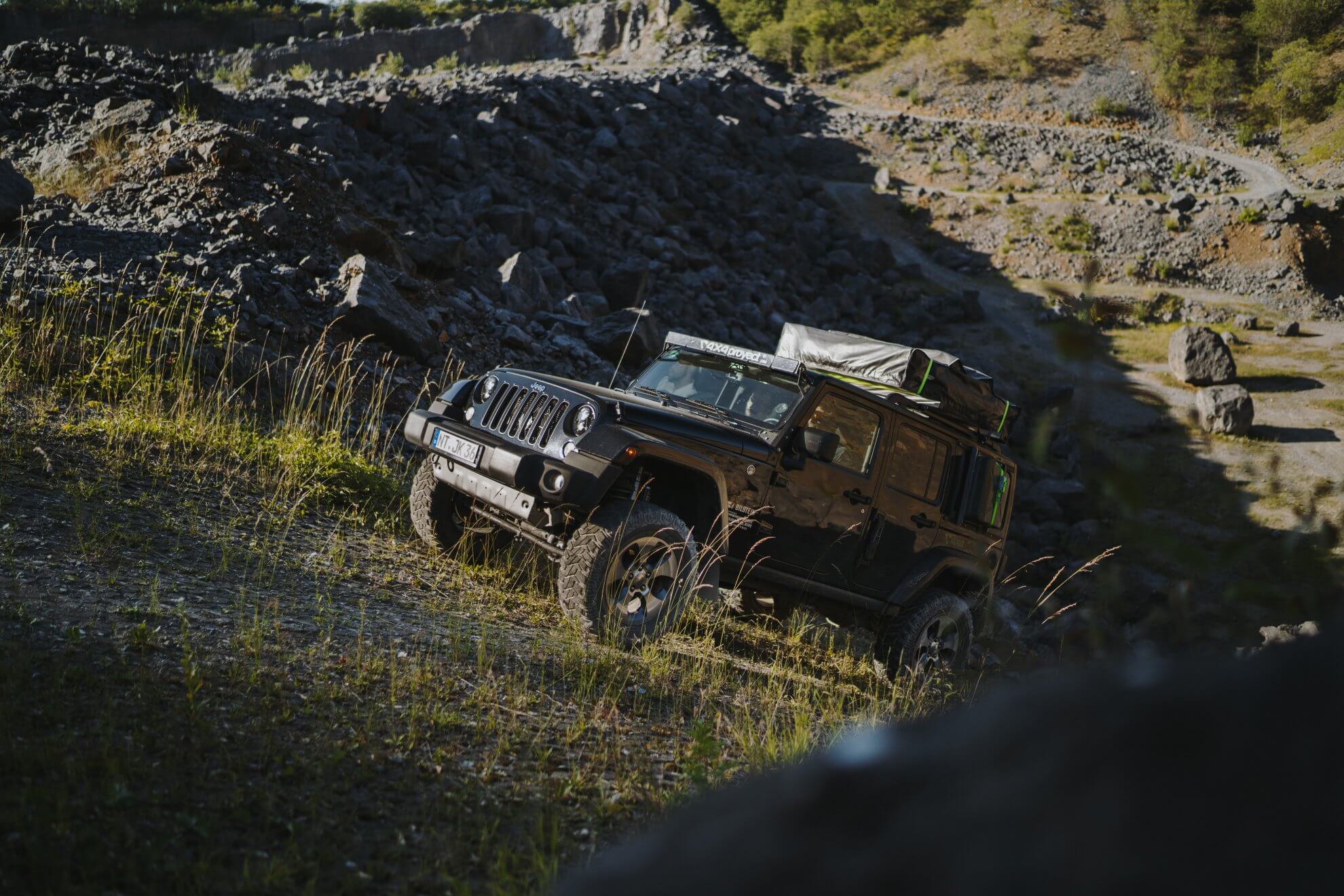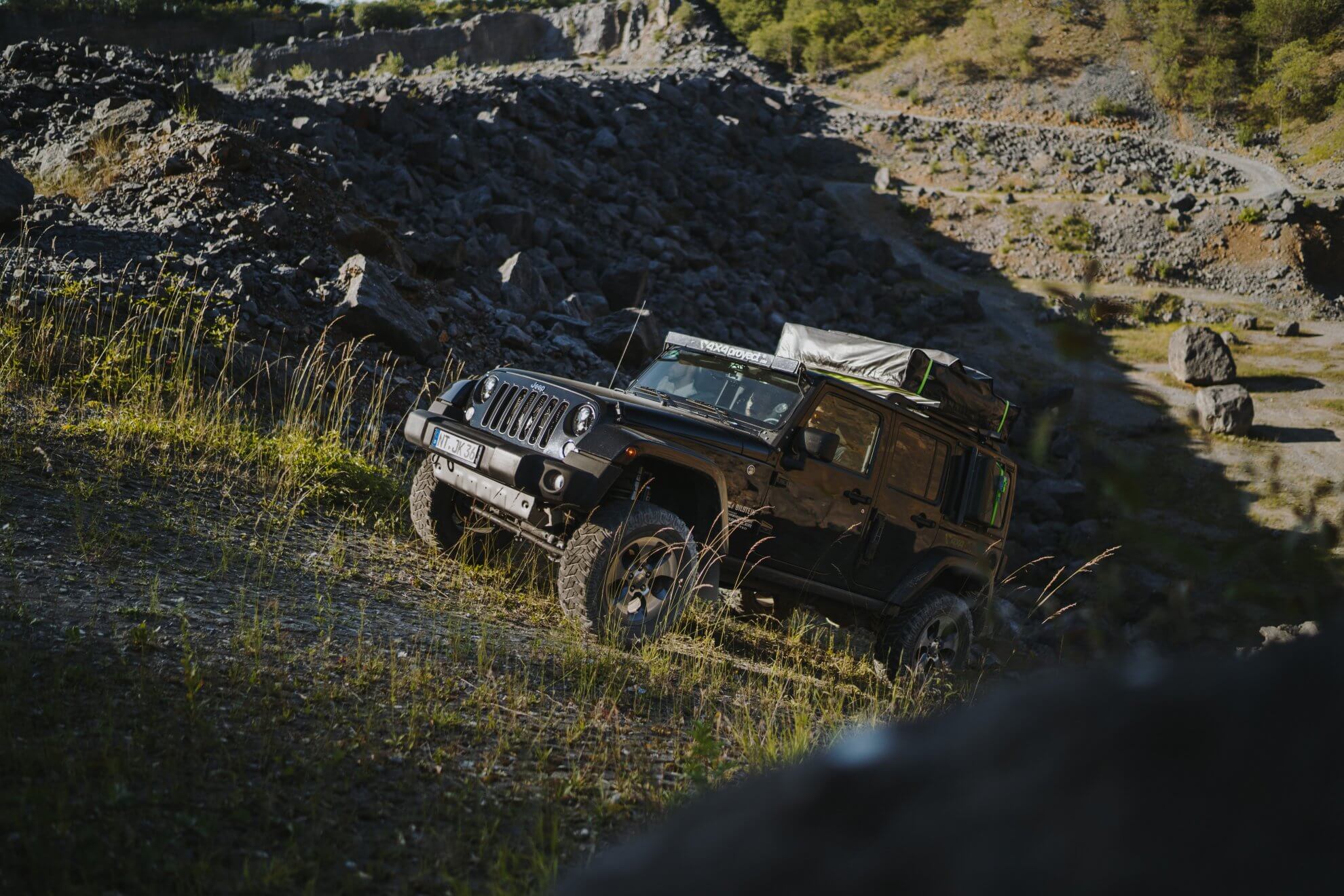 Jeep Wrangler JK Unlimited with BILSTEIN off-road suspension from 4x4Proyect
Nico Vogel is a passionate off-roader from the bottom of his heart. While we ordinary people prefer to start our day off with a cup of coffee in bed, Nico does things a bit differently. "Climbing out of the tent in the morning at a beautiful spot and enjoying the entire landscape for yourself is the best way to start the day," Nico enthuses.
This is best done on an off-road terrain in the middle of nature, where true 4×4 professionals can really let off steam. The Jeep Wrangler JK Unlimited Sahara 3.6 V6 is the perfect vehicle for this purpose, optimised by the Spanish off-road specialist 4x4Proyect for whom Nico Vogel is working.

The Spanish have been relying on shock absorbers from BILSTEIN for years. For the Jeep Wrangler, Nico Vogel and his team developed a suspension system that works both on- and off-road. The idea for the all-round suspension came to the off-road specialists from Zaragoza primarily from their own experience in the off-road scene.
"My colleagues and I travel a lot ourselves. This led to the desire for a suspension that offers enough comfort for everyday use, but still comes close to a high-performance suspension. The problem with conventional hardcore off-road suspensions: "Most high-performance suspensions are designed for competition and racing. That works well, but when I drive them in everyday life, they are rock-hard and the speed bumps at the supermarket entrance become a torture for the spinal discs even if you keep to the speed limit. We wanted to change that."
Together with us, 4x4Proyect developed the BILSTEIN 2.65″ Prerunner suspension based on our off-road shock absorbers, which have been designed for the extreme forces in competitive use. The goal was nothing less than "squaring the circle".
"Thanks to a finely tuned spring washer design and an additional valve in the reservoir, we have developed a setup with BILSTEIN that works comfortably under normal circumstances, but delivers the performance needed to successfully master even the toughest of trips when needed."

Nico Vogel
In the extensive quarry in the German Sauerland region, Nico can test the vehicle and suspension thoroughly and push them to the limit. The judgement of the off-road professional is clear: "Off-road, you can drive over obstacles and tracks at previously unimaginable speeds with a stable and controllable driving position. Even if I overdo it sometimes, the suspension still has reserves and thus provides safety and protects body and frame."
At some point, even the most beautiful day comes to an end. As the sun slowly sets, Nico takes stock: "After a day in the field, satisfaction always sets in for me. I was out in nature. I experienced many beautiful landscapes, ideally together with good friends. And that's what off-roading is all about for me."
BILSTEIN goes offroad – shocks for every terrain!