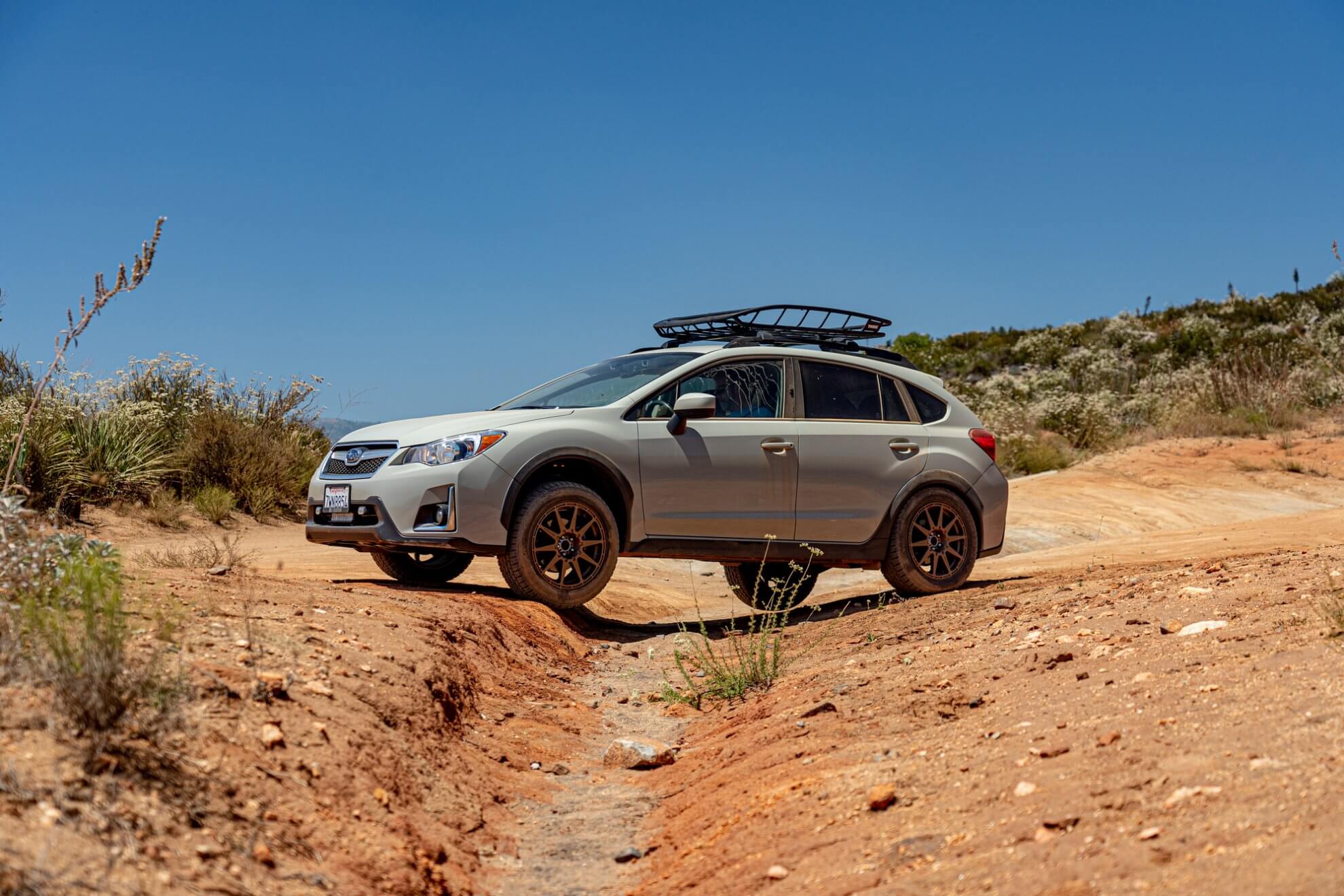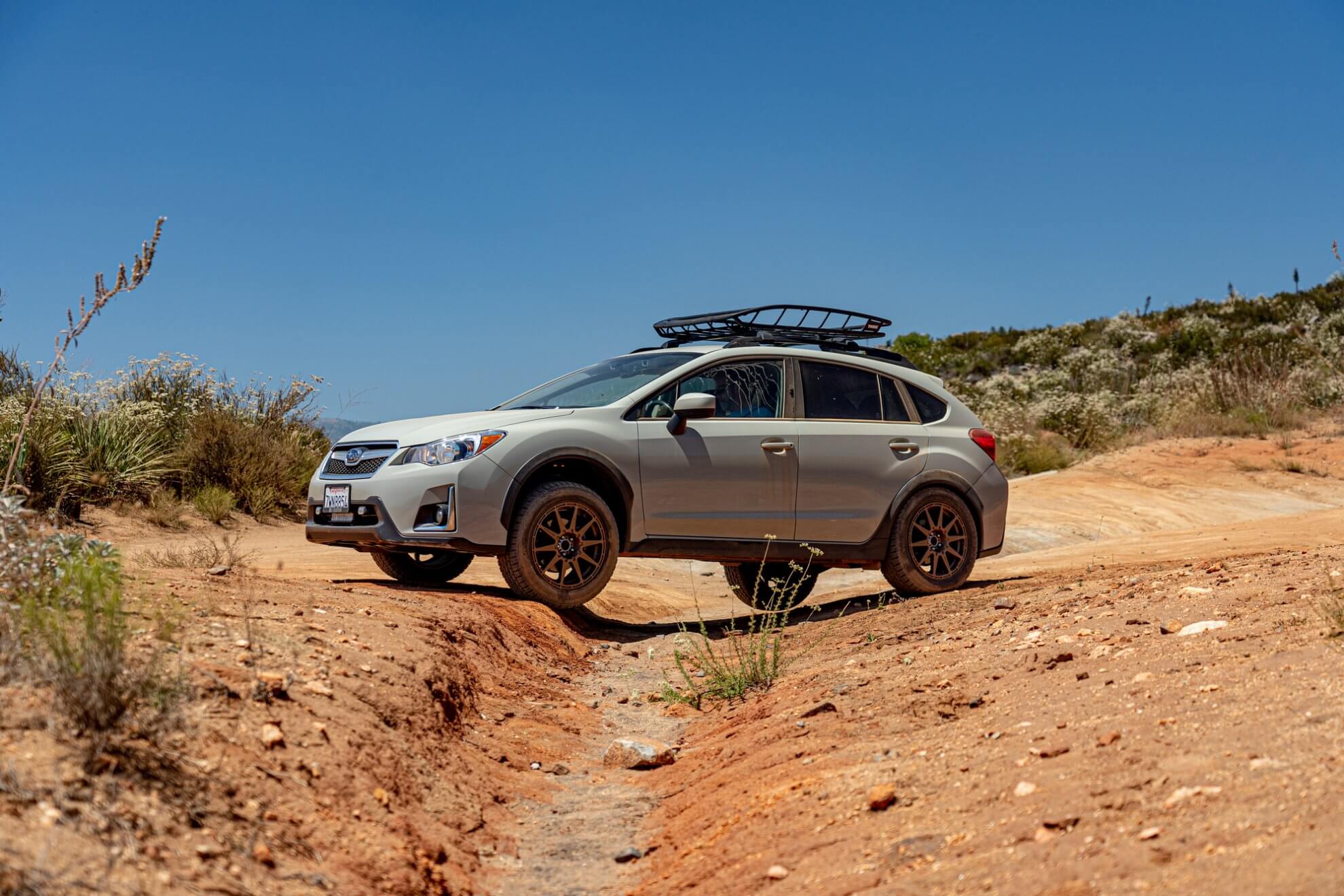 BILSTEIN B6 Take The Subaru Crosstrek to the Next Level
We tested out the off-road handling of the Crosstrek with performance dampers.
The Subaru Crosstrek has a top contender on the crossover market since 2013. Now in it's second generation, the Crosstrek is a fun and practical do-anything car. The CUV market has struggled to find appeal among the usual enthusiast groups, but more and more drivers are realizing the full capability of these underestimated vehicles.
BILSTEIN is excited to introduce a premium aftermarket damper system for the Crosstrek. B6 Performance shock absorbers and struts are the ideal choice for improving the performance of any vehicle.
Crosstreks all include Subaru's venerable Symmetrical All-Wheel Drive system, putting power down through either a CVT or manual transmission. The on and off-road traction, flotation and handling provided by this system is impressive and complimented by the low-slung center of gravity of a flat-four 2.0-liter FA20 engine.
BILSTEIN B6 Performance dampers take this well-engineered CUV to the next level. A unique, velocity sensitive, digressive piston reacts to changing road conditions to provide consistent fade free performance. All B6 shock absorbers and struts are tuned for each specific application to assure optimal performance is achieved. BILSTEIN B6 shock absorbers and struts offer a significant improvement in ride quality, handling, and comfort.
Our driver testimony on the B6-equipped Crosstrek shows the seat-of-the-pants experience a performance damper can lend a crossover.
"B6 Performance shocks eliminate the majority of body roll with a much tighter and secure feel into and out of curves and highway on/off ramps. Overall on-road driving results in a night-and-day difference when compared to OE dampers – more comfortable AND controlled. The B6 results in a much more comfortable and enjoyable drive on trails, and even over sections of moderate washboard."
BILSTEIN Off-Road Products
Over 60 years of experience in original equipment and more than 50 years of racing history make our products and services unique. For the ultimate BILSTEIN driving experience, we test each product in a road test. Numerous Best Brand Awards and successes in motorsport speak for themselves.
Discover all products