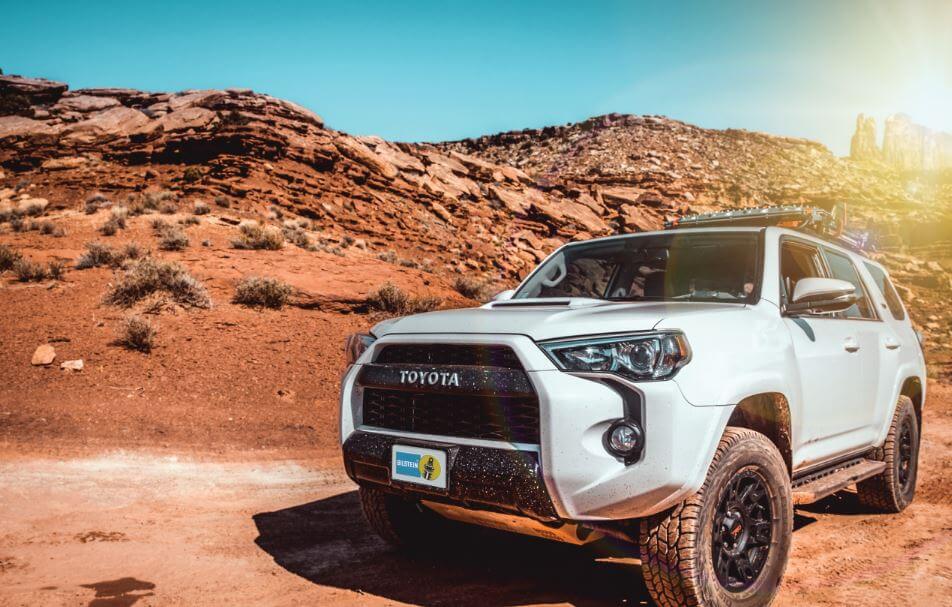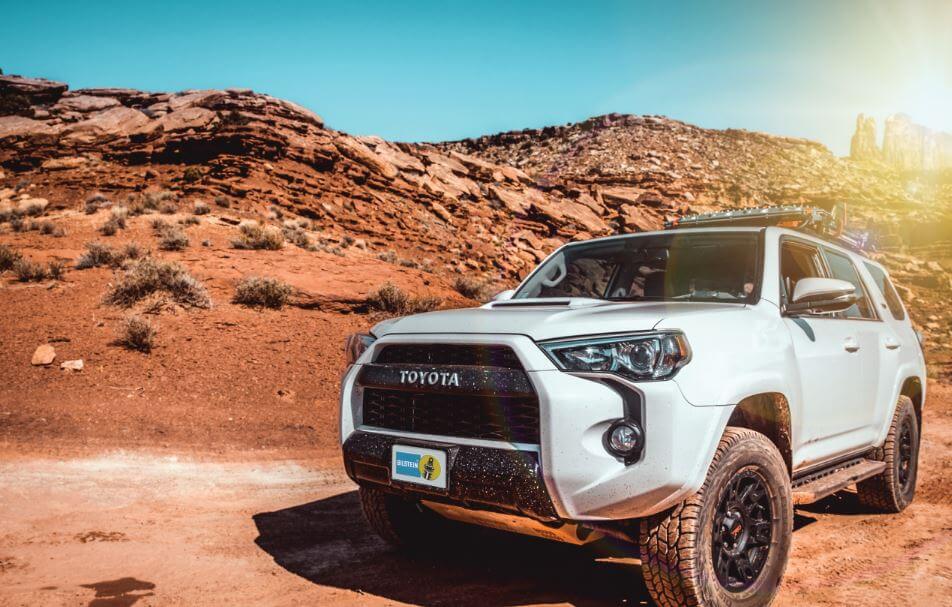 BILSTEIN B8 8112 (Zone Control® CR) packages now available for Toyota 4Runner, FJ Cruiser and Lexus GX470
For the ultimate overlanding or off-road adventure, BILSTEIN's new B8 8112 (ZoneControl® CR) shocks are available in easy-to-install packages for 2003-'20 Toyota 4Runner, 2007-'14 FJ Cruiser and 2003-'09 Lexus GX470 models. Just bolt them on and go!
BILSTEIN's unrivaled damping performance is achieved through three compression zones and two rebound zones, all controlled by three fully independent, position-sensitive internal pistons. Costly secondary bump stops and finicky limit straps are no longer needed—the B8 8112 (ZoneControl® CR) takes care of it all by controlling every inch of stroke in both directions.
Transition from comfortable cruising on pavement to conquering off-road terrain thanks to BILSTEIN's revolutionary damping technology. With strict attention to detail during extensive product development, the system's external coil-over spring rate is vehicle-specific and preloaded to factory specifications—yet the threaded retainer still allows an additional 2 inches of ride height adjustment, if desired, for a custom-tuned ride. Heavy load packages are available for off-roaders with aftermarket bumpers and accessories.
A 60mm remote reservoir increases oil capacity and enhances cooling, and a frame-mounted, anodized aluminum reservoir mount is included. Aerospace-quality materials and precise manufacturing mean BILSTEIN B8 8112 (ZoneControl® CR) shocks will provide years of reliable service.
Available now, B8 8112 shocks are complemented by B8 8100 (Bypass) shocks for 4Runner or FJ Cruiser rears. B8 8112 and 8100 shocks are sold individually, per corner of the vehicle. New rear lift spring applications are already available for 1″ lift, 1.5″ lift and 1.5″ Heavy Load with 400-lb. constant weight.
Also position-sensitive, the B8 8100 (Bypass) shocks feature incremental flow adjusters that allow infinite changes in damping force for precise compression and rebound control. The 60mm remote reservoir, with machined aluminum chassis mount, uses a bottom port for the reservoir hose for increased bottom-out control during the compression cycle.
Offering a direct fit for ease of installation, B8 8100 (Bypass) rear shocks paired with B8 8112 (ZoneControl® CR) shocks up front create a complete bolt-on performance handling package for late-model 4Runners and FJ Cruisers.
New 8112 Applications include:
2003-2020 4Runner
2010-2020 4Runner Heavy Load Package for Winch Bumpers
2007-2014 FJ Cruiser
2010-2014 FJ Cruiser Heavy Load Package for Winch Bumpers
2003-2009 Lexus GX 470
New 8100 Bypass Applications Include:
2003-2020 4Runner
2003-2009 GX470