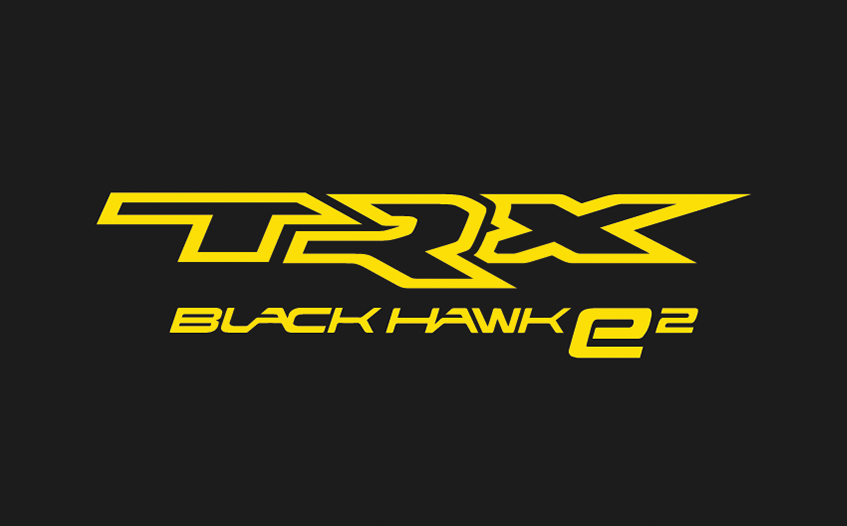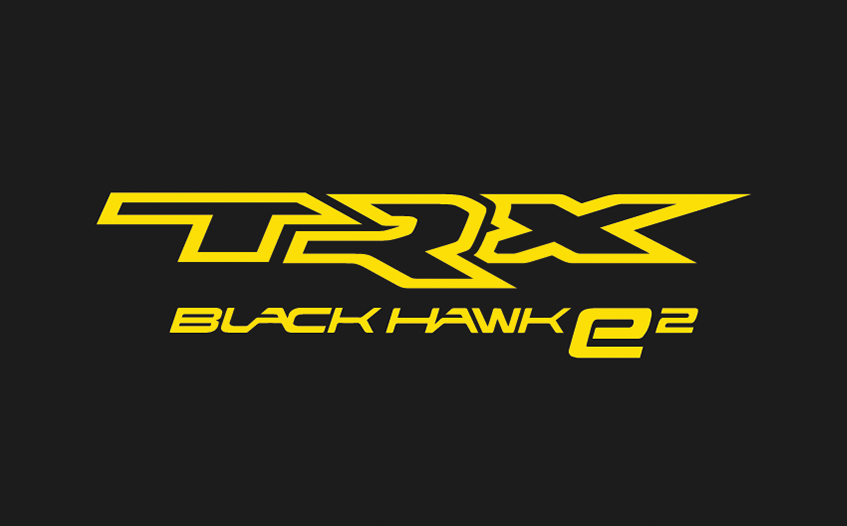 BILSTEIN BLACKHAWK e2 Suspension for the RAM REBEL TRX!
RAM Trucks finally unveils their answer to the Ford Raptor with BILSTEIN adaptive suspension.
2021 Ram 1500 TRX | Engineering | Behind the Badge
Forget about choosing between a comfortable on road experience and aggressive off road agility. Off road capable vehicles frequently exhibit excessive body float on road, such as body roll during cornering and lane changes, dive during braking, and front end lift during acceleration. With BILSTEIN ® technology, these are issues of the past! Whether you're racing over sand dunes, hauling a full payload from the quarry, or simply taking the kids to practice, BILSTEIN ® has you covered.
How it works:
The proprietary BILSTEIN ® control algorithm continuously monitors a variety of vehicle sensors to determine vehicle speed, throttle pedal position, brake torque, steering angle, ride height ( vehicle tilt (roll and pitch) and freefall state (jump detection). While the TRX will safely operate in any mode, selecting from the following modes will activate custom tuned performance for specific driving scenarios:
a) Street for daily driving
b) Sport for on road performance
c) Baja for extreme off road capability
The algorithm will take care of the rest by prioritizing the control approach in order to achieve optimal body control and terrain isolation. It calculates the current vehicle status and the ideal command signals to send to each shock absorber. These streams of continuously updating signals are sent to each of the eight valves for independent control of both compression and rebound forces provided by each shock absorber.
Dual Electronic Proportional Valves
Dual Valve technology gives the system independent control of both compression and rebound forces at each shock absorber. The BILSTEIN ® algorithm tracks vehicle body orientation, wheel positions, throttle pedal changes, steering angle, etc and continuously adjusts the signal being sent to each of the eight valves on the vehicle. Proportional valves add extra value because they are not just open or closed but rather infinitely adjustable, allowing precise control of the shock absorbers for optimal body control and terrain isolation.
High Pressure Stainless Steel Braided Hose
This smooth bore PTFE (e g Teflon ® hose can withstand temperatures up to 500 F and internal pressures over 7800 psi. The braided stainless steel outer layer provides excellent abrasion resistance and worry free corrosion performance. The end fittings employ metal to metal hydraulic sealing common within industries from heavy construction equipment to automotive racing to aerospace. Because BILSTEIN ® is committed to uncompromising quality and wants the best for their customers, upgrading these fittings with supplemental elastomeric seals for added insurance was a must.
Nitrogen-Charged Remote Reservoir
As with many high end shock absorbers available today, this design employs the gas pressure monotube shock absorber principle patented by BILSTEIN ® in 1954. The basic idea is that by pressurizing the system, cavitation and foaming can be avoided which would otherwise compromise the performance of the shock absorber. Locating the pressurized nitrogen gas charge in a remote reservoir permits more room in the shock absorber for piston rod travel, thus maximizing suspension articulation. In typical monotube shock absorbers, the internal gas chamber is connected to the compression chamber (opposite the piston rod end). The gas pressure is set high enough to avoid cavitation in the rebound chamber and support the desired forces during compression events. In some off road racing applications, a remote reservoir can be seen connected to the rebound chamber (piston rod end). In this case, the gas pressure is set high enough to avoid cavitation in the compression chamber and support the desired forces during rebound events. With the BlackHawk ® e2 the reservoir is connected via check valves to both compression and rebound chambers, exploiting the advantages and avoiding the limitations of both configurations. Containing the nitrogen gas in the system requires more scrutiny of sealing due to the ability of gases to permeate elastomeric seals. Rather than relying on o rings and a separate cap on the nitrogen side of the reservoir, a hot formed steel tube is used. Hot forming allows the tube to be headed just under its melting point, causing the end to close into a single piece leak free barrier.
Pressure Activated Triple Rod Seal
The rod sealing strategy contains multiple lines of defense to keep the shock's oil in, and water/mud/sand out by utilizing the following technologies:
A wiper seal helps to wipe the rod of general contamination
A PTFE (e g Teflon ®) scraper helps to clear away any debris that has adhered to the piston rod
A pressure activated triple rod seal takes advantage of changing pressures inside the shock absorber to automatically cinch tighter against the piston rod as internal pressure increases. This helps reduce friction for a smoother on road experience, with increased protection against leaks during aggressive off road excursions.
Case-Hardened Steel Piston Rod
It's not just a steel rod. Designed for the harshest conditions, our high
strength steel is case hardened to industry leading depths and showcases chrome plating that is thicker and harder than the competition. Superfinishing then creates an ideal sliding surface. Simply polishing the chrome to a smooth as glass finish would prohibit oil from lubricating the rod seals, increasing friction and seal wear imagine a dry squeegee on a dry window. Conversely, an overly rough chrome surface would carry too much oil past the rod seals and out of the shock absorber, directly damaging the rod seals. True to the demanding standards of BILSTEIN ®, perfecting surface finish controls are enforced for exceptional reliability.
ZoneControl® JCO (Jounce Cut Off)
*front shock absorbers only
The Black Hawk ® e2 includes ZoneControl ® Jounce Cut Off (JCO) technology to equip you with patented bottom out control, just in case you need to stick a landing after a short flight. The JCO is comprised of the JCO secondary compression valve piston and the two stage telescoping compression stop. As the shock absorber approaches full compression, the secondary piston engages the compression stop, providing a hydraulic cushion tuned specifically for the TRX The telescoping action of the compression stop creates a progressive transition, eliminating a harsh impact when suspension travel has been consumed during extreme jounce events.
High-Strength Rock Shield
*rear shock absorbers only
When whipping through sand and gravel, rest assured your superfinished piston rods are guarded from airborne shards of earth. The high density polymer blend with integral debris egress features a high strength to density ratio, providing lightweight fortification against the onslaught of debris. A custom molded leading edge not only enables a quick escape for water, sand, and rocks, but also enhances structural rigidity for increased durability.
Directional Machined Cooling Fins
The basic principle of typical automotive shock absorbers is to convert unwanted kinetic energy (vehicle motion) into thermal energy ( by forcing oil through hydraulic restrictions. The heat is then dissipated to the surrounding air. Cooling fins increase the surface area to enhance this heat dissipation. Rather than simply extruding fins along the length of the tube, these are meticulously machined on a lathe around the circumference of the tube to take full advantage of the natural air flow direction over the shock absorbers. Additionally, large radii on the fins and in the grooves between the fins simplifies washing after muddy adventures.
US Military Specification Anodizing
Aluminum does not rust and will even form a natural oxide layer that protects the base metal from additional oxidation. Anodizing is an electrolytic process that creates an enhanced form of this protective layer For the BlackHawk ® e2, anodizing is performed in accordance with US Military Specification MIL A 8625. This ensures a level of corrosion protection approved for use by all departments and agencies of the United States Department of Defense In addition to outstanding corrosion protection, an exclusive pretreatment is performed to achieve a sophisticated frosted appearance, helping the exterior echo the refined technology within.
Precision-Machined Single-Piece Aluminum Body
The basic principle of typical automotive shock absorbers is to convert
unwanted kinetic energy (vehicle motion) into thermal energy by
forcing oil through hydraulic restrictions. The heat is then dissipated to
the surrounding air Aluminum is able to quickly transfer this heat,
making it a natural choice for this application.
Aluminum is known for its high strength to weight ratio, which is
leveraged by this rigid single-piece design to provide incredible strength
against off road abuse, with the added benefit of reduced weight.
Aluminum does not rust and will even form a natural oxide layer that
protects the base metal from additional oxidation.
Rather than joining multiple pieces with threaded connections and seals
the single piece body eliminates potential leak paths.
With all the advantages of aluminum, it deserved the special treatment
offered by precision machining. Not to mention, the superior dimensional
accuracy means you are getting the artfully engineered reliability the
world has come to expect from BILSTEIN ®.