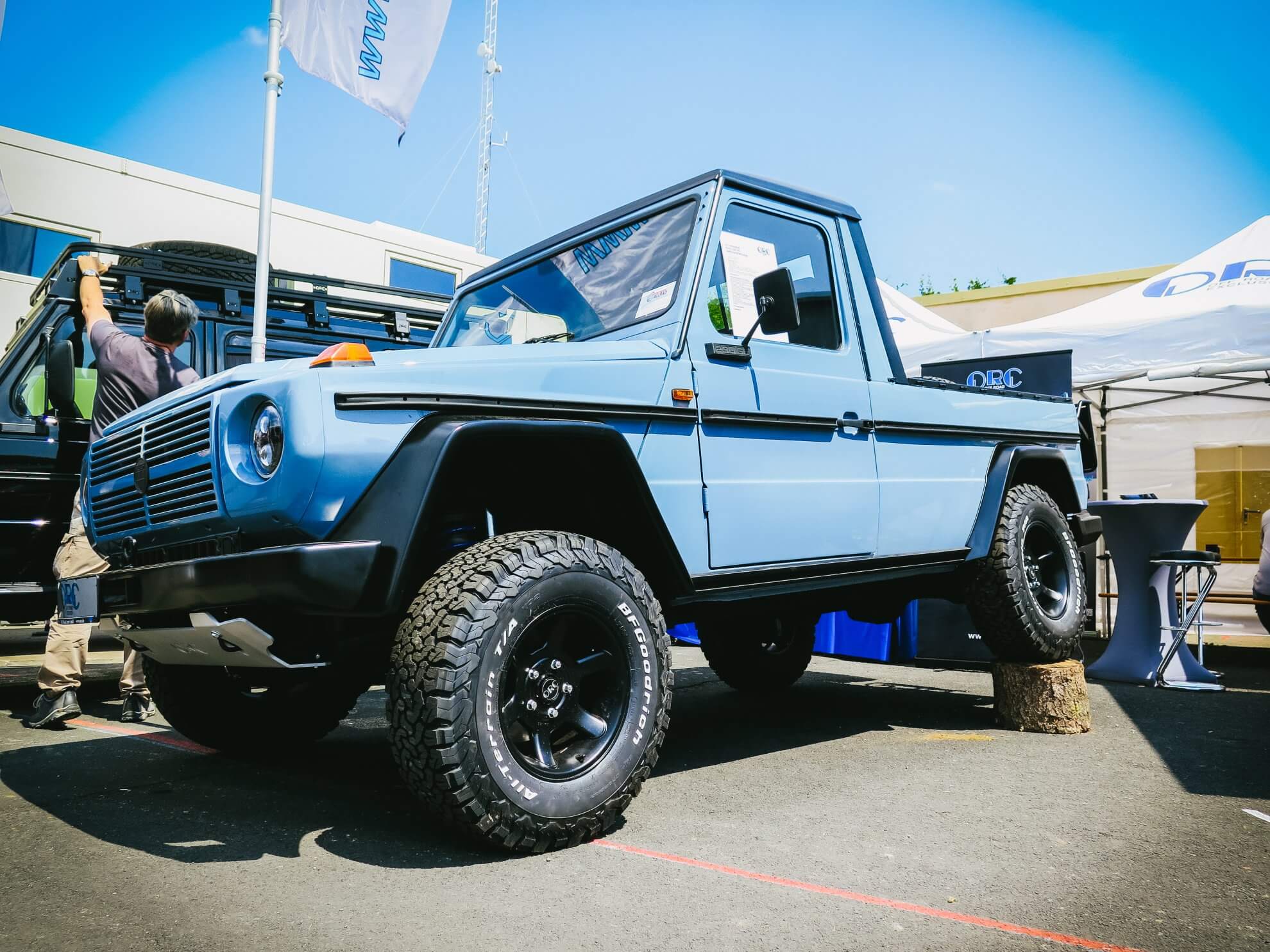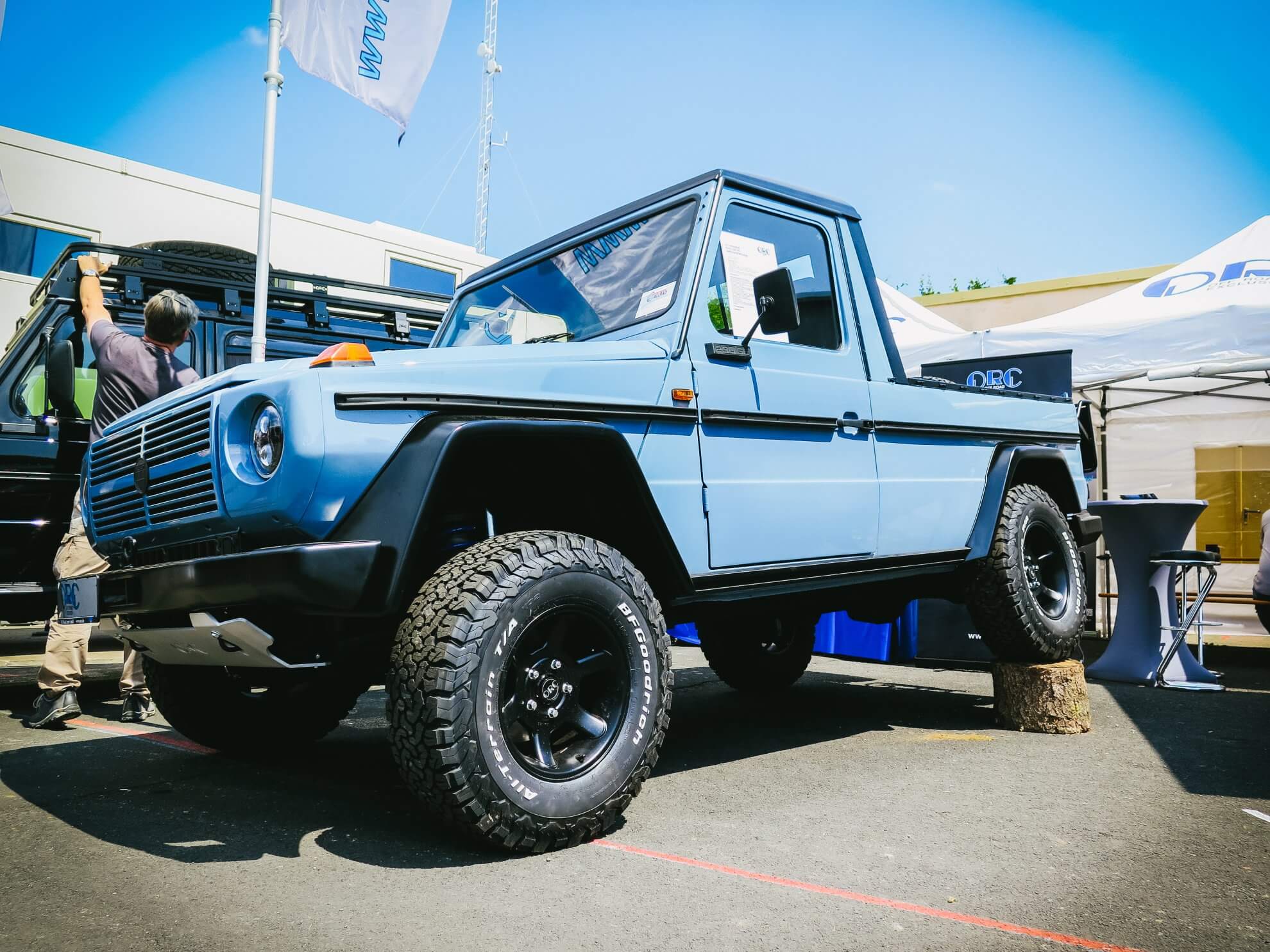 The off-road industry relies on BILSTEIN shock absorbers
We attended the world's largest off-road fair "Abenteuer & Allrad".
BILSTEIN is not only in its element in the aftermarket, OEM equipment, motorsport and the tuning industry. The off-road industry also relies on our shock absorbers. This was very clear to visitors to "Abenteuer & Allrad" in Bad Kissingen – the world's largest off-road exhibition.
The Mercedes-Benz specialist "ORC", for example, has been a partner of BILSTEIN since 1994. At "Abenteuer & Allrad" the company showed everything that is possible for the G-Class and Co. "We have a very long and reliable partnership with BILSTEIN. We have been working together for almost 25 years, so we are a pretty well experienced team", says ORC Managing Director Achim Altschäffl.
Because shock absorbers are exposed to extreme conditions in challenging off-road use and prone to overheating, ORC relies on our dedicated off-road products – such as our BILSTEIN B8 5160 shock absorbers. This high-performance off-road shock absorber uses an external reservoir. This makes an additional volume of oil possible, which counteracts the overheating in hard off-road use and thus ensures better performance. Achim Altschäffl appreciates this: "We know what our customers want and really test it ourselves in rallies, trophies and trials".
"Stock und Stein", one of the largest mail order companies for off-road vehicle technology, also uses the technology transfer from motorsport. Under the umbrella of its "Trekfinder" brand, the company develops and distributes products for demanding off-road vehicle and SUV drivers. "We test intensively under competitive conditions," says Stock and Stein Managing Director Henrik Schmidt. "We have a direct connection to BILSTEIN and gladly to use BILSTEIN's technological expertise. It's great that such a large company has such direct contacts", adds Henrik Schmidt.
Seikel is a real institution in the off-road scene. The company from Hessen specialises in off-road conversions for Volkswagen vehicles and since 2003 has also been the official supplier for Volkswagen Commercial Vehicles. At the centre of attention at Seikel in Bad Kissingen were the Volkswagen models Caddy and Amarok – each equipped with BILSTEIN shock absorbers – as well as T6 and Crafter.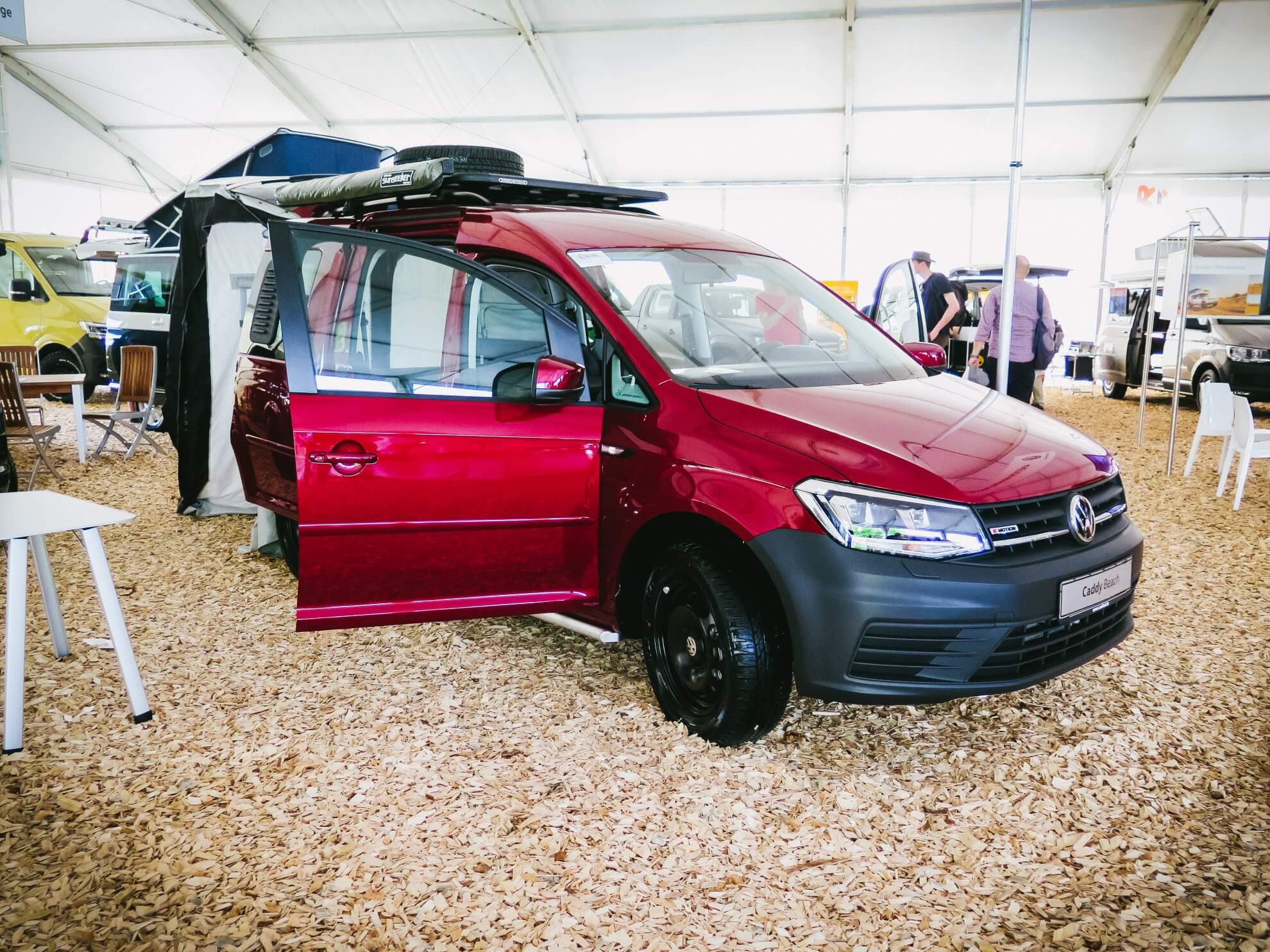 As a development partner, we have been supporting the company for many years. The first contact with BILSTEIN dates back to 1972. Seikel Managing Director Peter Seikel recalls with a smile: "I drove my first 24-hour race at the Nürburgring on a NSU TT in 1972. BILSTEIN's then press and motorsport director Hugo Emde promptly approached me and strongly recommended that I switch to BILSTEIN shock absorbers." The beginning of an extraordinary and successful partnership. In the course of his motorsport career, Peter Seikel was also to achieve many successes in the off-road field. The experience gained during rallies in Morocco, Tunisia and Egypt directly contributed to the optimisation of production vehicles, so that his company developed into an internationally recognised specialist for off-road engineering and motorsport.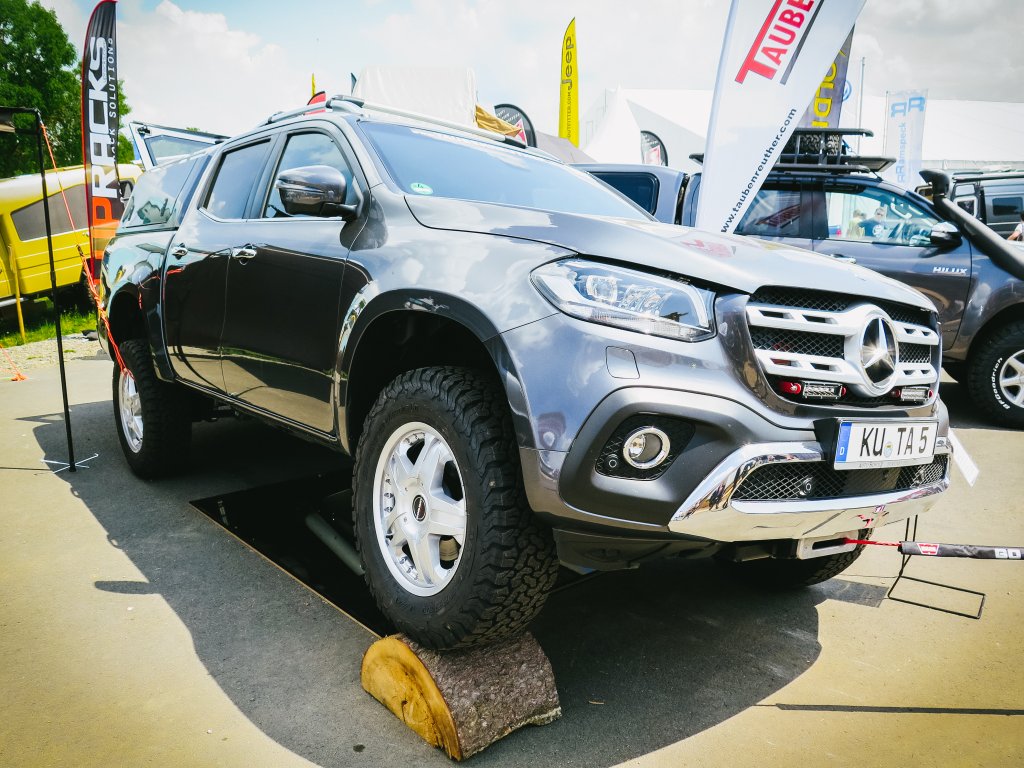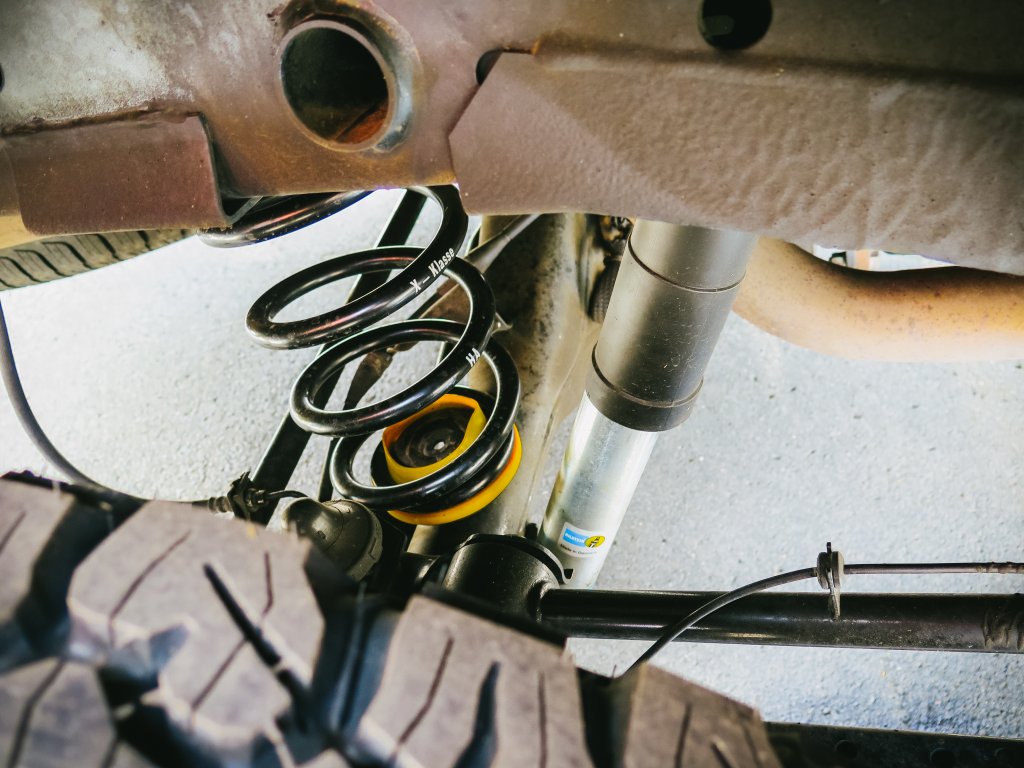 The Taubenreuther stand featured in particular the new Mercedes-Benz X-Class, which has already been extensively worked on by the Kulmbach company: In particular, the new pickup from Stuttgart is equipped with a 50-millimeter suspension system. The X-Class from Taubenreuther uses special shock absorbers which were developed by our department for special customer requests jointly with Taubenreuther. They are based on BILSTEIN high-performance shock absorbers and have additional features, including our BILSTEIN Dampmatic system. In the Taubenreuther X-Class, our shock absorbers ensure higher power reserves and increased stability in everyday driving and in extreme situations.
We also dropped in on Goldschmitt. The company from Odenwald is a leading manufacturer of chassis technology, leveling systems and overheads for motor homes and vans, as well as ambulance, industrial and special vehicles. As chassis experts, they support their customers with a wealth of expertise in suspension tuning and also rely on BILSTEIN know-how: So leisure and commercial vehicles are also fitted with BILSTEIN damper technology in three of their in-house assembly centres