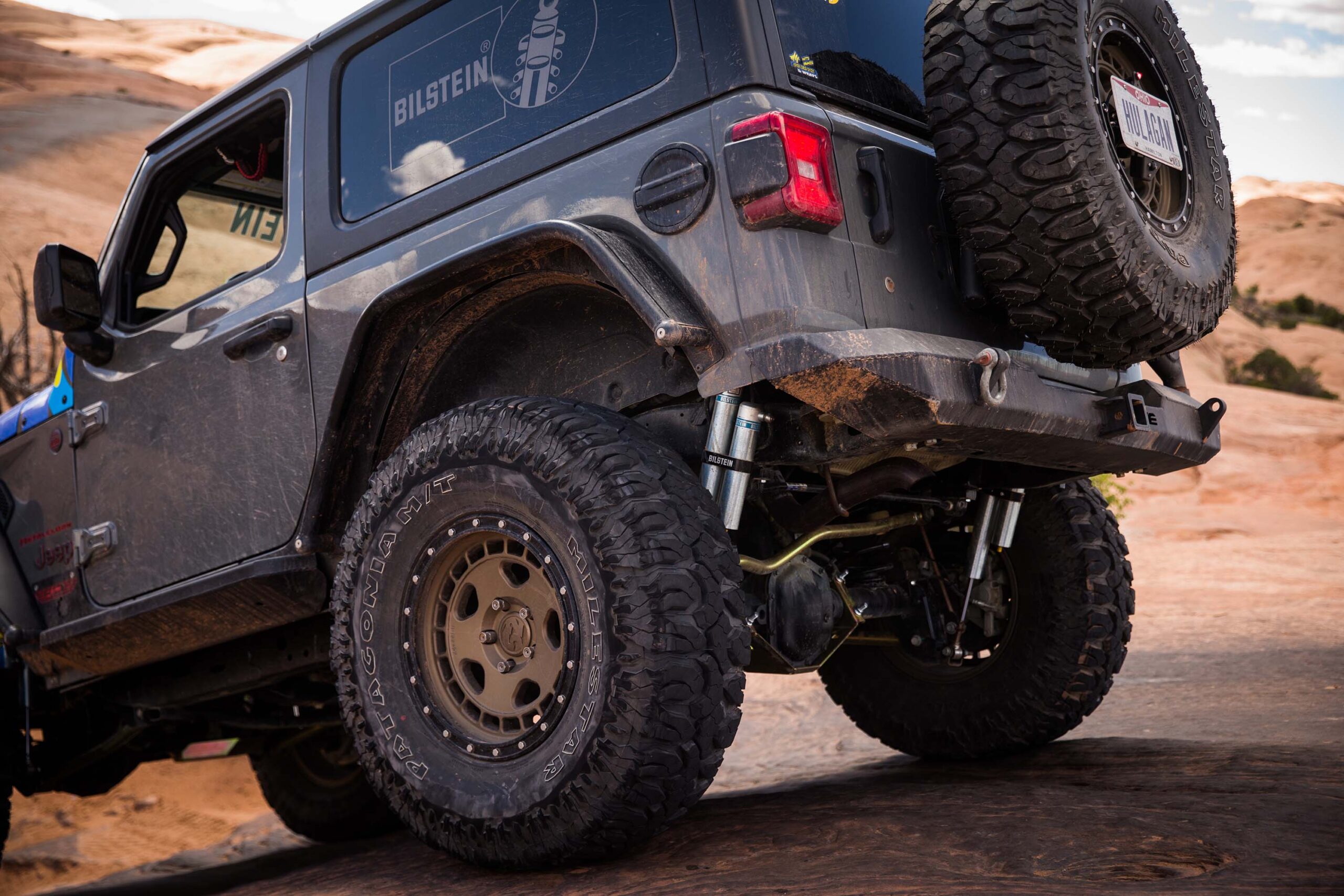 For Aggressive Off-Road Use
BILSTEIN B8 5160.
With an added remote reservoir, BILSTEIN B8 5160 shock absorbers provide ultimate vehicle control on even the harshest terrains. Zinc plating and increased oil capacity dissipate heat more effectively assuring long-term durability.
WAY AHEAD
The product fits your car.
The product doesn't fit your car.
Alternatively, the following BILSTEIN products are compatible with your vehicle selection:
There are currently no other BILSTEIN products compatible with your vehicle selection.
GOOD NEWS: Revision of high-performance dampers (from BILSTEIN B6 upwards) is possible depending on the design. Please contact our customer request department for this.
Customer special request contact
Find a retailer

BILSTEIN B8 5160
Looking to improve your suspension for aggressive off-road use? BILSTEIN B8 5160 shock absorbers are the ideal solution for your lifted truck, Jeep or SUV.
Maximum vehicle control even on the harshest terrain.
Reservoir mounts are included in the box. An optional billet aluminum reservoir clamp is available for a more clean and compact look.
Find your product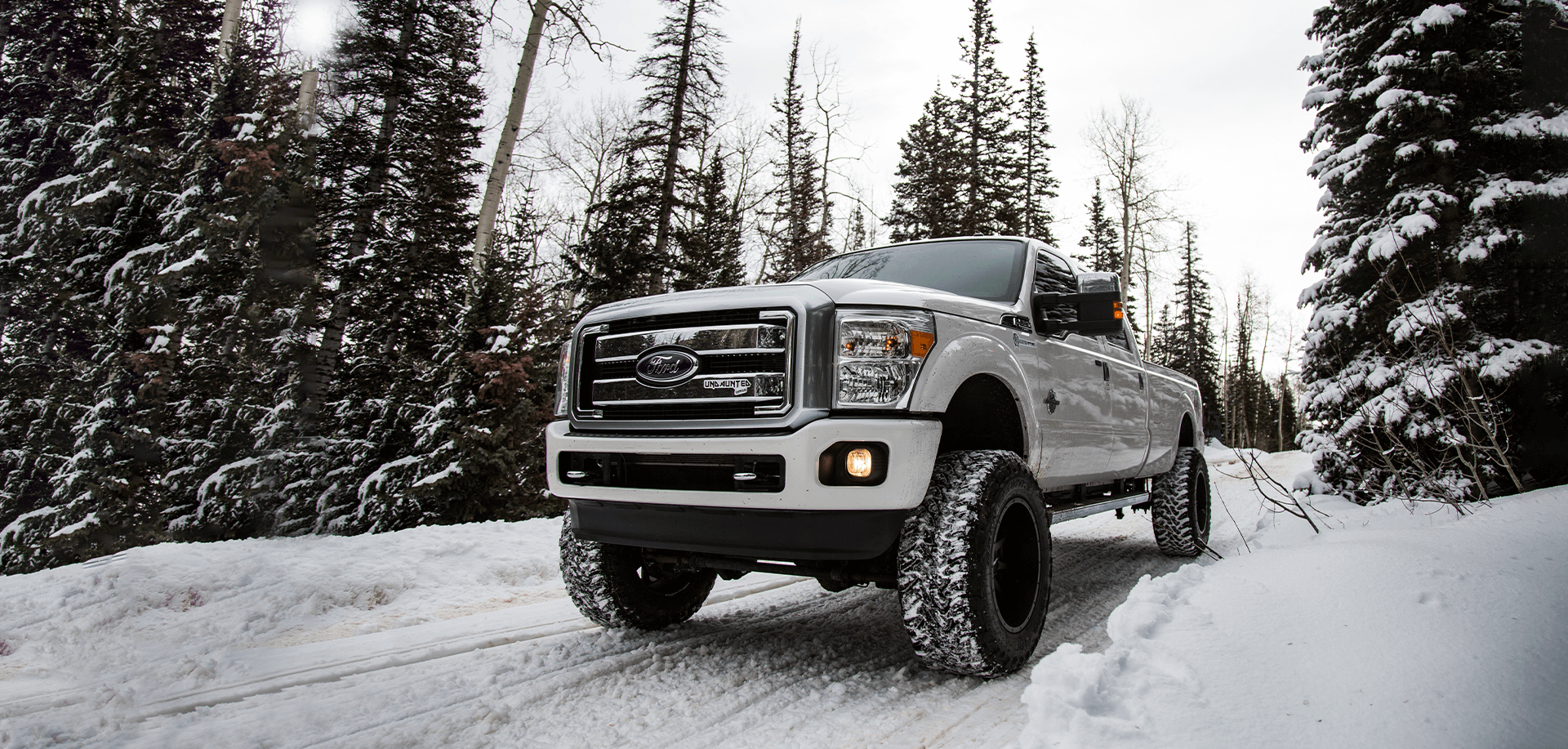 46mm monotube design ensures consistent, fade-free performance in all conditions
Remote Reservoir increases shock oil capacity for greater heat dissipation
Self-adjusting deflective disc valving reacts immediately to surface changes enabling maximum vehicle control
Designed to easily install in vehicle's stock mounting locations
Unique swivel banjo fitting allows 360° rotation
Increases wheel travel on most applications
Travel more with more travel.
BILSTEIN's nitrogen-infused 46mm monotube design with a floating dividing piston separating the gas and oil, provide consistent, fade-free performance. Remote reservoir offers increased travel and cooling. Durability you can trust on the road ahead.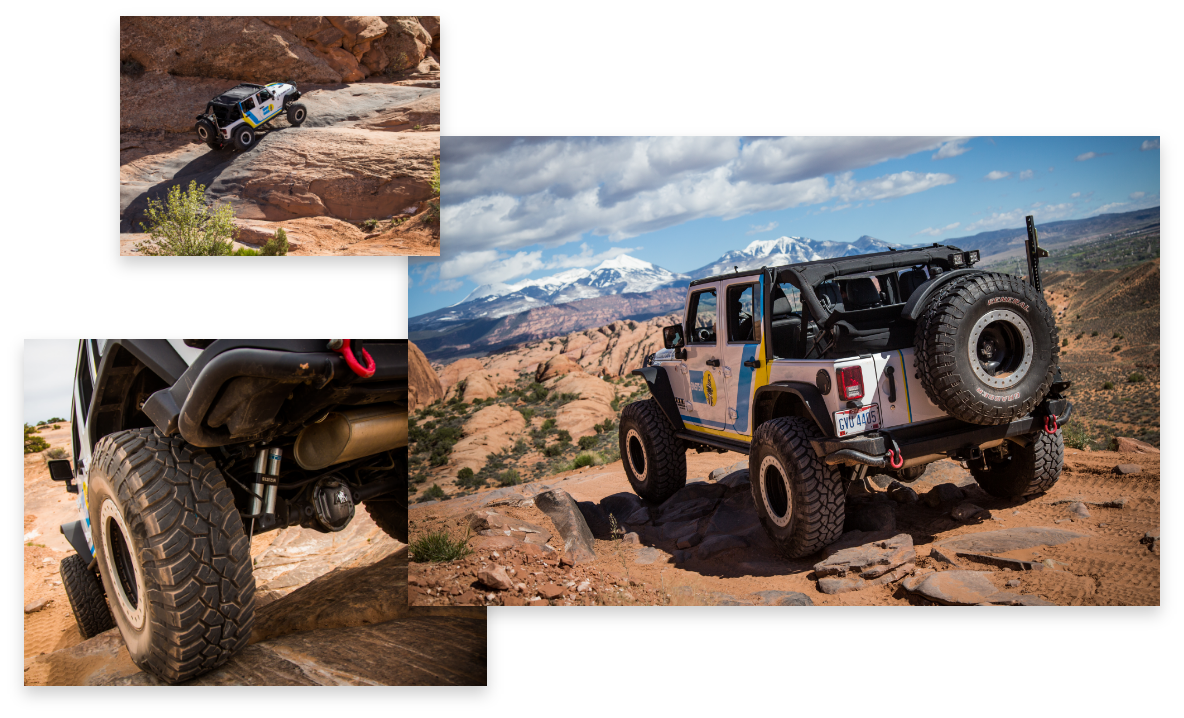 You're in control.
All roads are not created equal. But you can be confident knowing that BILSTEIN's patented digressive valving allow shock absorbers to instantly react to changing surface conditions, giving you a stable, controlled, and comfortable ride.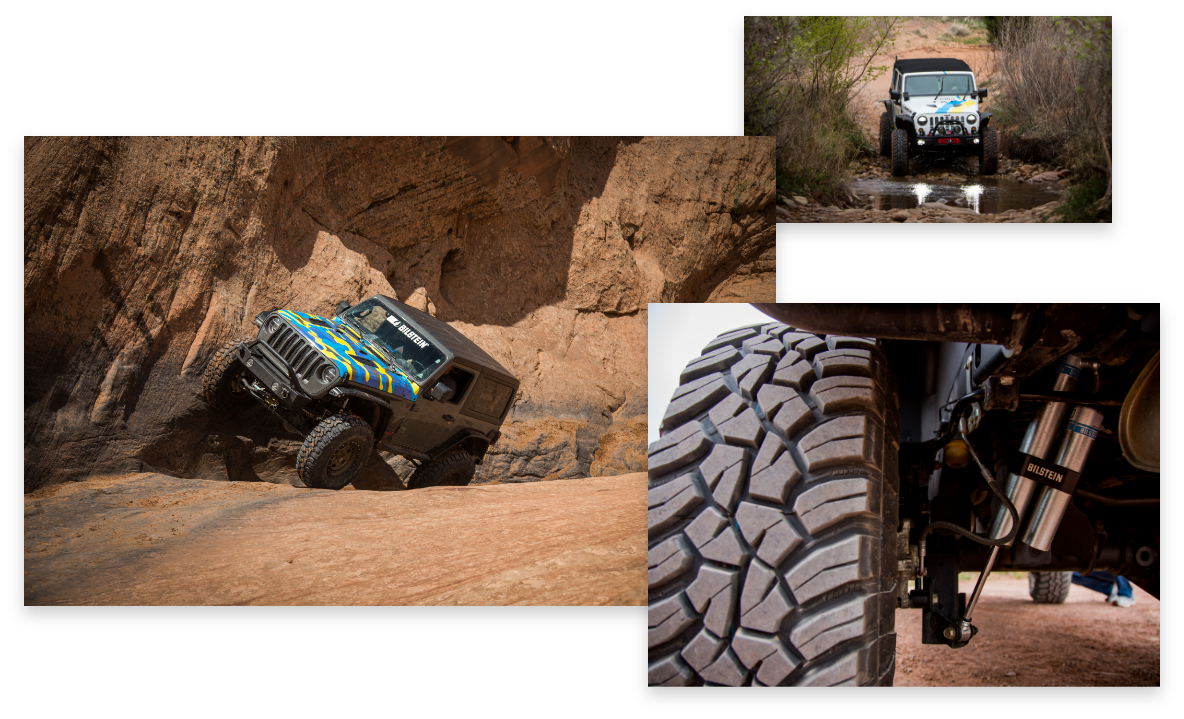 Tuned for you.
One size does not fit all. BILSTEIN's 5160 shocks are valved and tuned for the specific year, make and model of your vehicle, and consider many other use factors – loaded or unloaded, towing, tire pressure, etc. With all of these characteristics in mind, BILSTEIN can provide you with the perfect ride, and keep you out on the trail thanks to its remote reservoir.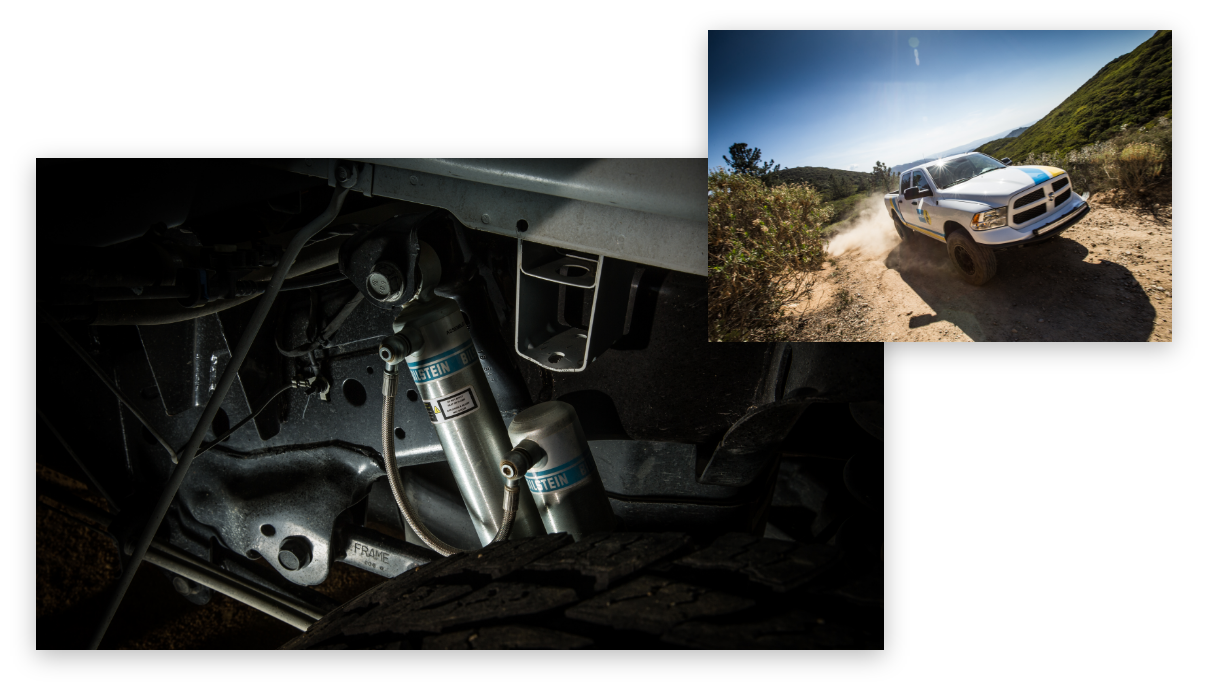 The Full Range
Whether you're looking to improve your daily ride, or take on grueling off-road terrain, we have a suspension solution for you.