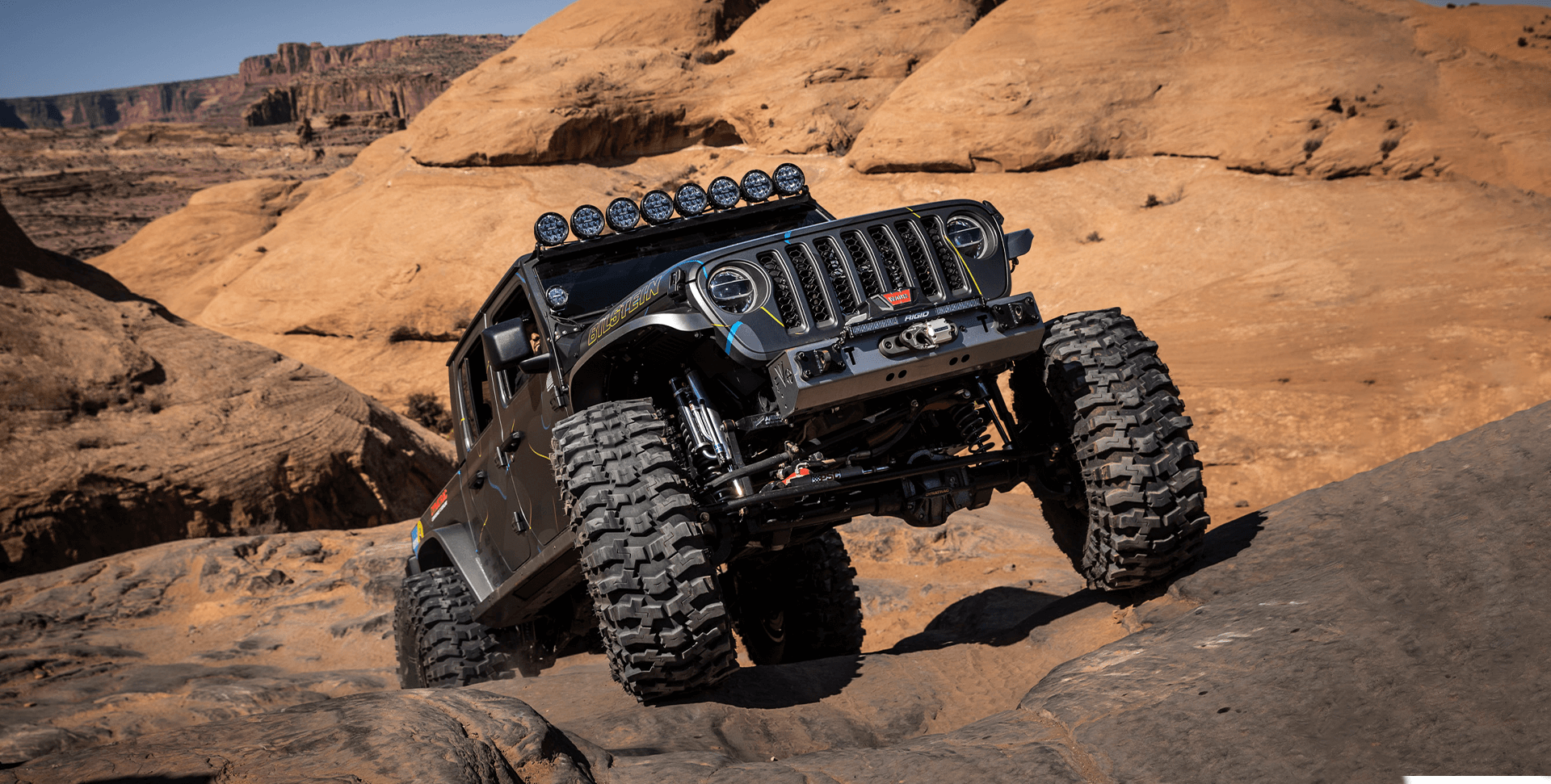 Dial In Performance
BILSTEIN M 9200 (Bypass).
The BILSTEIN M 9200 (Bypass) shock absorbers are position sensitive and adjustable, offering multiple zones of damping control. The M 9200 (Bypass) – 70 mm is available in 4 tube and 3 tube configurations. Utilizing an externally adjustable bypass shock is the easiest and most effective way to tune your off-road suspension for the ultimate performance.
WAY AHEAD
Das Produkt passt in Dein Fahrzeug.
Das Produkt passt nicht in Dein Fahrzeug.
Alternativ sind die folgenden BILSTEIN-Produkte mit Deiner Fahrzeugauswahl kompatibel:
Derzeit gibt es keine weiteren BILSTEIN-Produkte, die mit Deiner Fahrzeugauswahl kompatibel sind.
DIE GUTE NACHRICHT: Eine Revision von Hochleistungsdämpfer (ab BILSTEIN B6 aufwärts) ist je nach Bauart möglich. Bitte setz Dich dazu mit unserer Kundensonderwunsch-Abteilung in Verbindung.
Kontakt zum Kundensonderwunsch
Finde einen Händler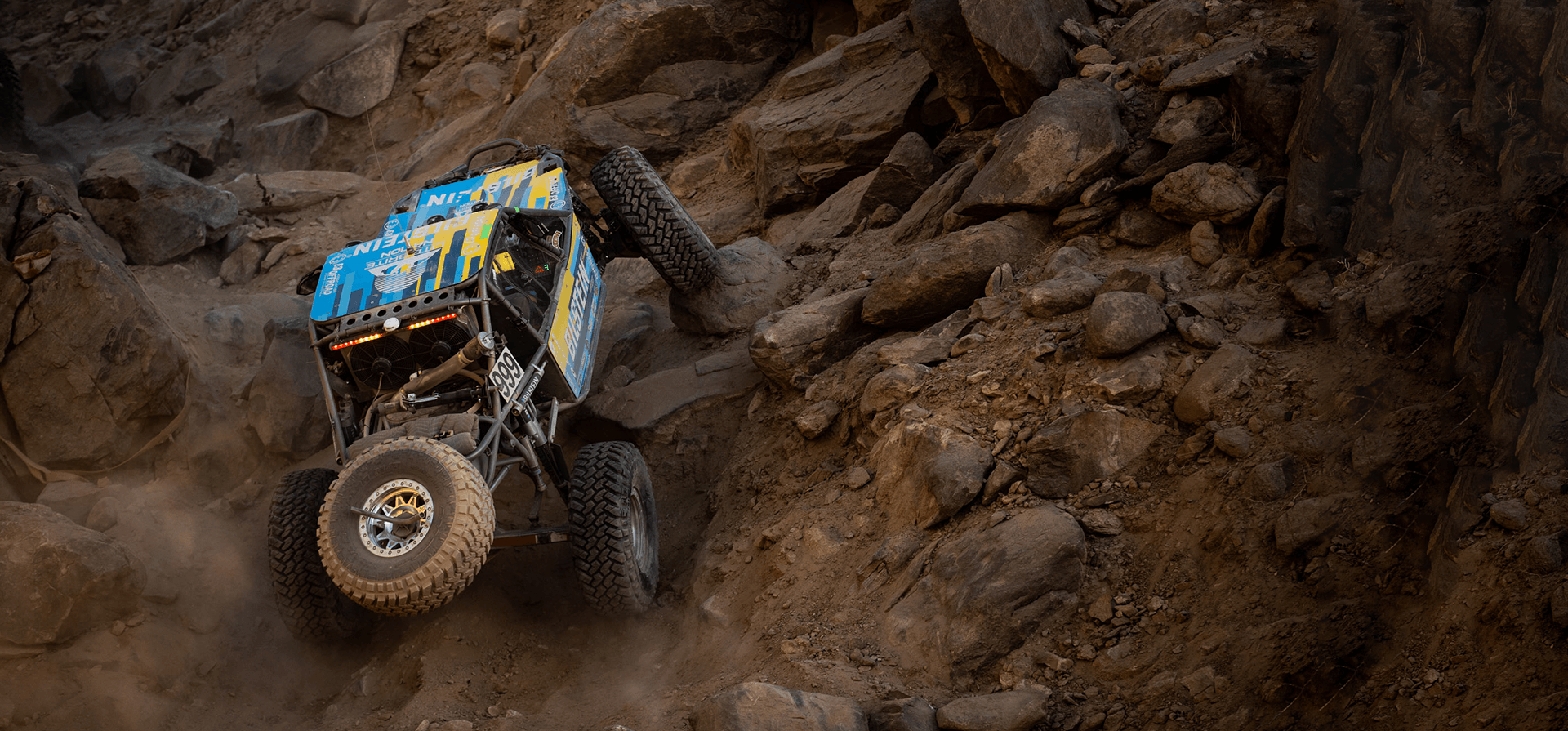 Multiple stroke lengths available ranging from 10" to 18"
60mm piggy back reservoir
1⅛" case hardened, centerless ground piston rod
All machined billet aluminum components
5/8" uniball mounts with 1/2" step spacers
Red synthetic high-temp racing oil
60mm and 70mm shock bodies available
4 tube and 3 tube, position sensitive with adjustable rebound and compression
Position Sensitive Damping
4 and 3 tube external bypass offers position sensitive damping with independent adjustment for rebound and compression.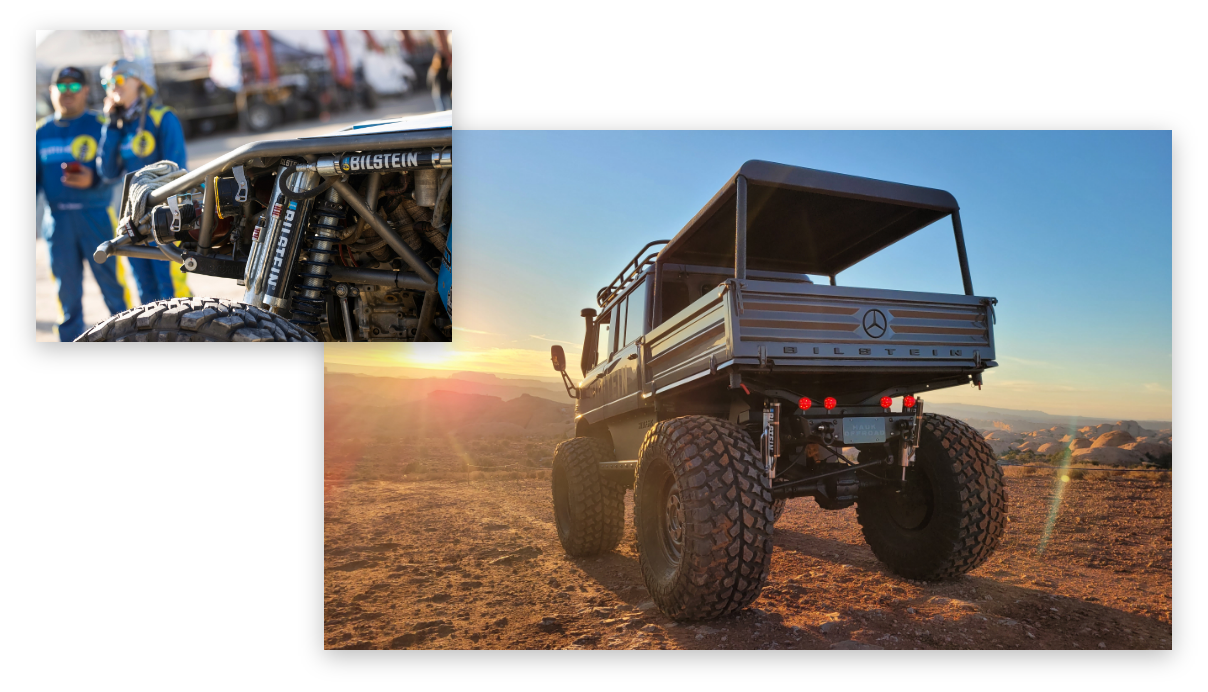 Larger Piston Diameter
The 60mm and 70mm large bore hard anodized aluminum piston combined with a 1⅛" case hardened, centerless ground piston rod offer a greater range of damping control, provides brute tensile strength and reduces internal gas force ramp-up for a smoother ride and exceptional long-term durability.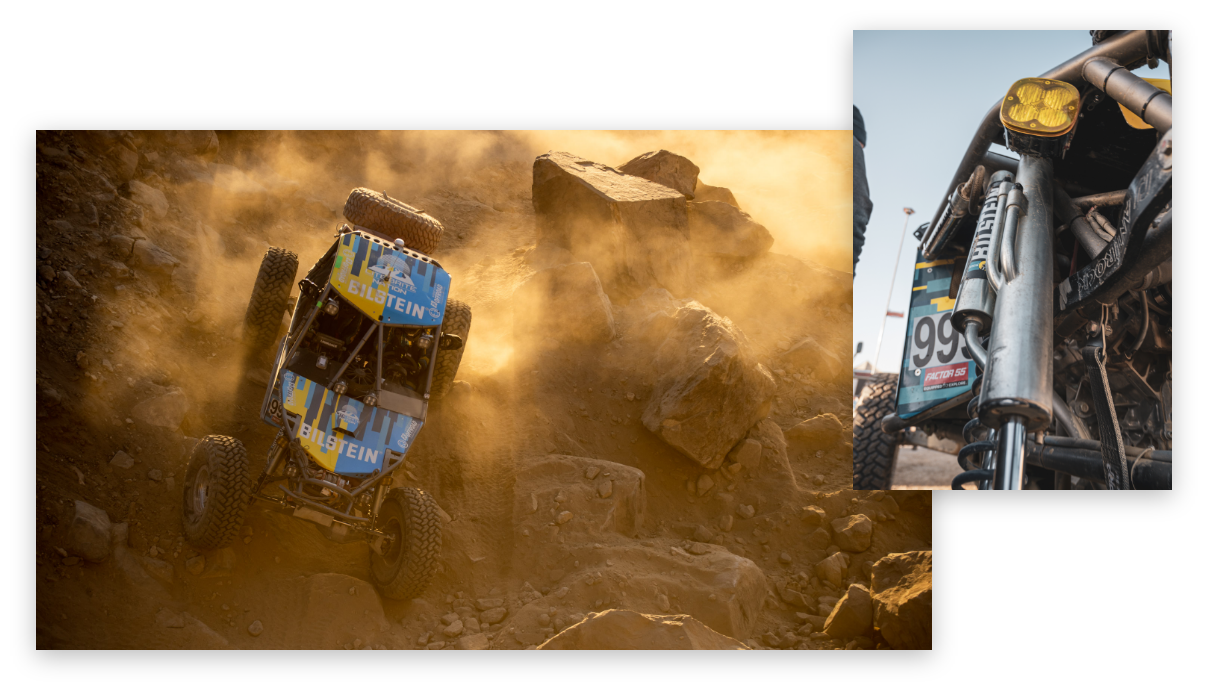 The Full Range
Whether you're looking to improve your daily ride, or take on grueling off-road terrain, we have a suspension solution for you.